Inquiry Date: 5th May, 2021
Order Date: 13th May, 2021
Sales Manager: Arthur Zhang
On 5th May, 2021, one Bulgarian customer sent an inquiry about the CE certified vegetable processing line and she wanted to wash and dry the leafy vegetables and other vegetables. Although it is still in the May International Labor Day holidays, Arthur replied her immediately and talked about the requirements of her inquiry one by one, such as the output capacity, etc. Arthur also sent the working videos of the machines and gave complete introductions. What concerned her mostly was that she wanted this production line to be automatic operation without human. Arthur explained the working process in details and prepared a complete proposal. This customer really thanked Arthur for providing so much information.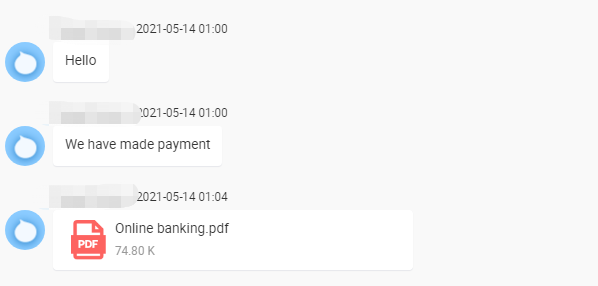 After checking the offer and comparing with other suppliers, this customer requested to reduce the price because someone gave a lower price. Then Arthur discussed with her thoroughly and compared the machines from all the aspects, to show the differences and advantages of our machines. In the following days, the customer asked many questions and Arthur answered all the questions patiently and explained the machine's performance from all aspects as well as showed how to do the installation, operation and maintenance for the machines.
On 13th May, 2021, the customer placed the order with us because of our good quality products and professional services. After that, the ordered machines were delivered on schedule, and now the customer has started production for a period of time and she is very happy and satisfied with our machines. We are now discussing about her requirements for more machines to be ordered from our company. This customer is willing to keep long term relationship with our company because we are honest and professional.
We are the leading manufacturer / supplier / exporter of food machinery in China with over 20 years manufacturing experience and our machines have been exported to over 60 countries and regions.