Country: Yemen
Product: Semi automatic potato chips line
Mr. Alfred is from Yemen, he is a very cautious and careful business man. he wanted to start a business for making potato chips, however, he is lacking of experience also with limited budget. So we recommend him start with small scale with semi -automatic type production line and explain the procedure with videos to show customer each steps to make it more clear.
After two days, he send me one quotation from other supplier.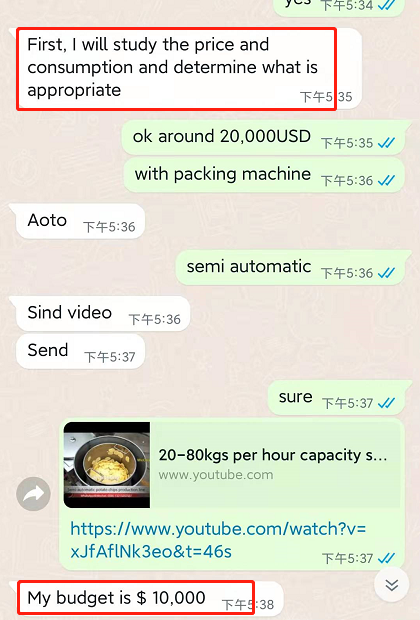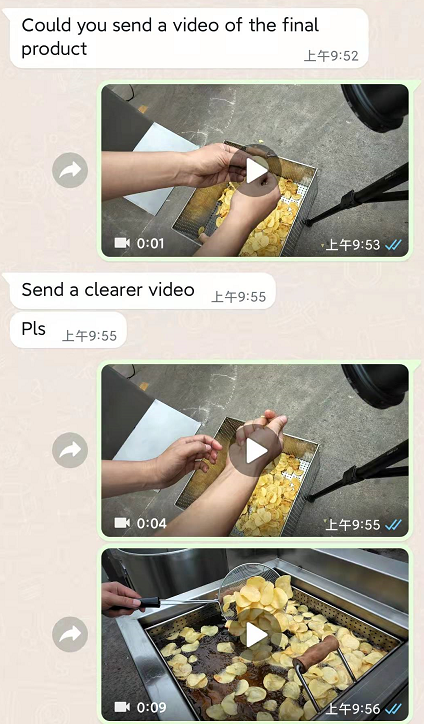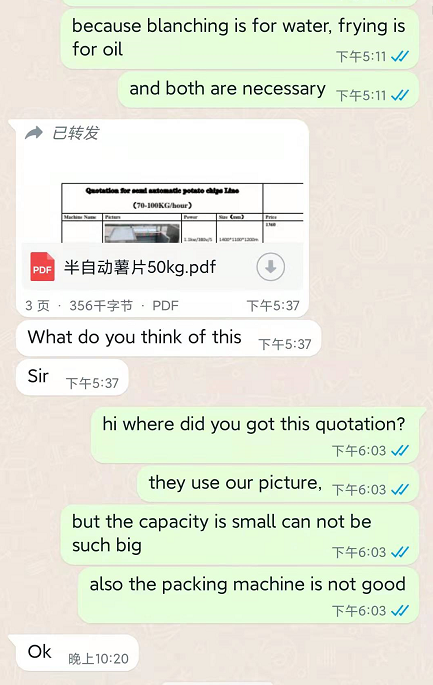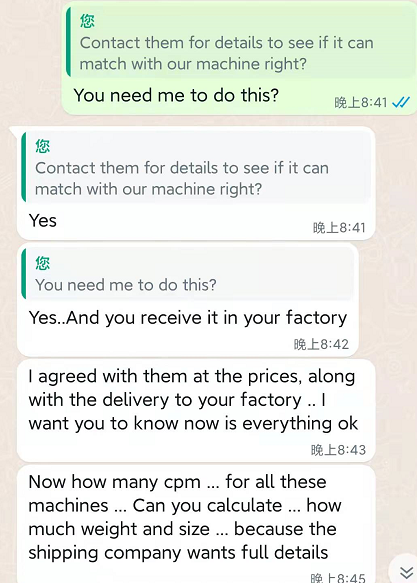 After checking, the solution in the quotation is not good because the capacity is exaggerated and also the packing machine they recommended is very low quality type, and also they steal picture of our products, they are not responsible for customer.
Customer want to save cost so he find another supplier of the nitrogen generator with very low price and send to our factory want we ship it together with our machine, also he asked me to contact all the suppliers to check their business license, after checking the specification from other supplier I told customer they are lying and the machine is not suitable do not just focus on the low price, but customer seems already fall in the trap.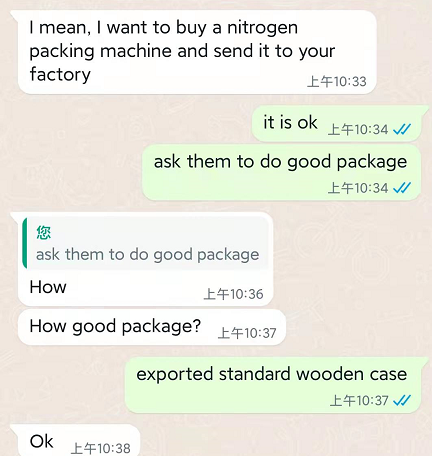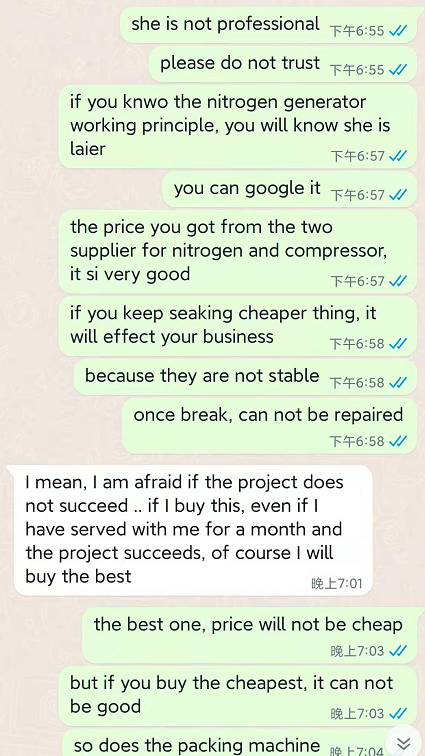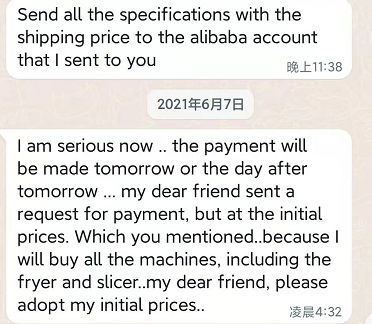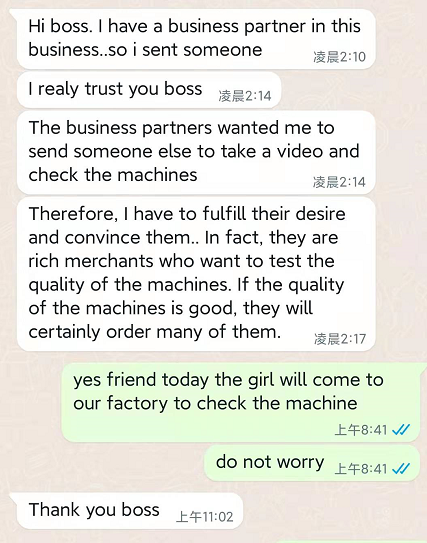 Sure we will do it for customer, but this machine is a problem and it will cause bad result, we will see it at the end.
Then customer placed the order, and we start the production as per customer's request, and after machine finished, customer send one person to our factory to check the machine quality, and we tested it for the person.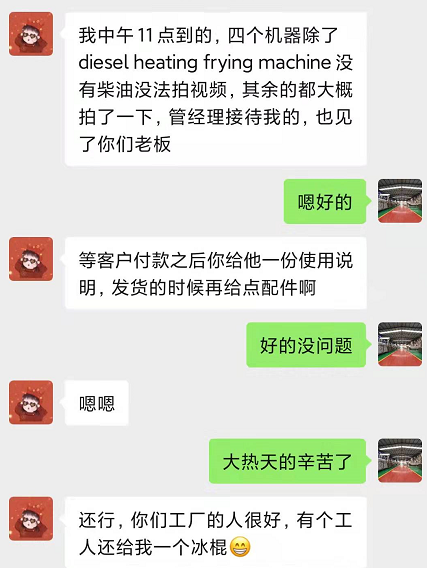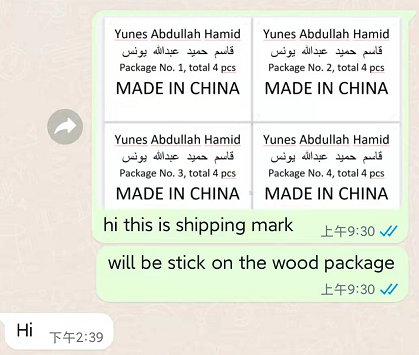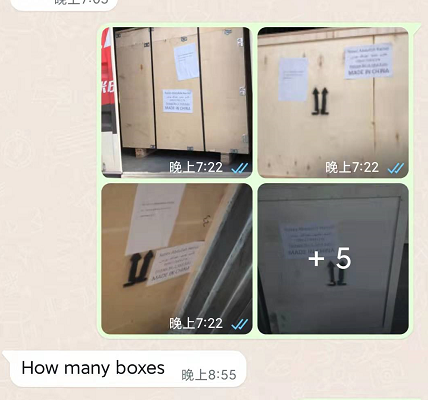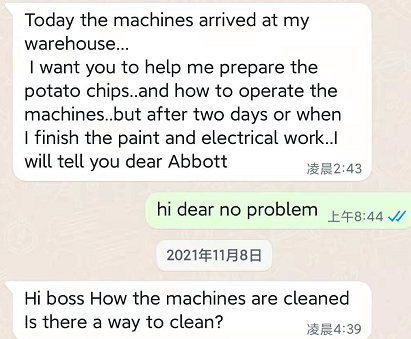 Then we make the package and marks as per customer's request and send the machine out.
After 3 month shipping, finally customer got the machine, and we started guide customer how to do the installation, maintain and using work.
But then problem happened, if you remember customer bought the nitrogen generator from other supplier with low price.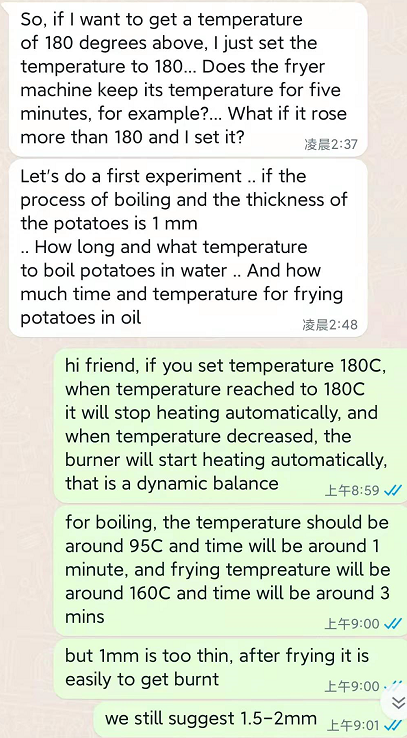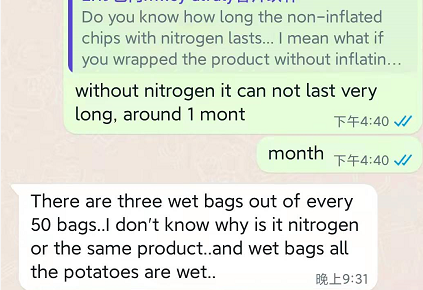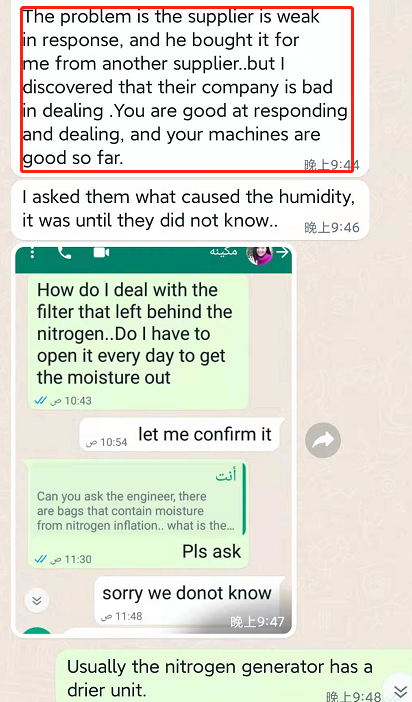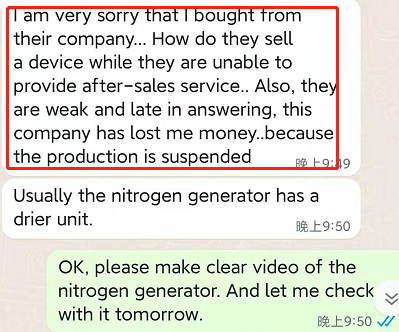 The nitrogen gas with moisture so the potato chips got damp, and can not sell the product and stop the business.
And customer ask us for help, usually we are not responsible for the product which do not come from our factory, but in order to help customer to solve the problem and restart the business, we still helped customer.
At last we want to say, choose a responsible and professional food machine supplier is more important than the price.