First inquiry time: 2020.04.25
Transaction time: 2021.05.21
Inquiry Product: Chicken Hair Removal Machine
Negotiation process:
The customer first asked for a scalder and hair removal machine. After communication, it was learned that the customer is a trader and the purchase is not for his own use, as a sample.
Because of the COVID-19, the client's country was blocked and the border was blocked, business transactions were not possible, and contact was once interrupted.
I often communicate with customers on a regular basis, not necessarily talking about poultry slaughtering equipment, but also talking about the improvement of the country's COVID-19 situation of the customer, or talking about some small things in life. The customer relationship is maintained well, and the customer is updated regularly. The customer is always indicating a tendency to trade.
Customers have always praised China's COVID-19 control and the medical system that is relatively effective. They also mentioned China's dispatch of medical teams to help them. It seems that customers' attitudes towards China have been good. Analysis feels that if customers place orders, they should not Look for another suppliers. Finaly, he confirm our company as a machine supplier.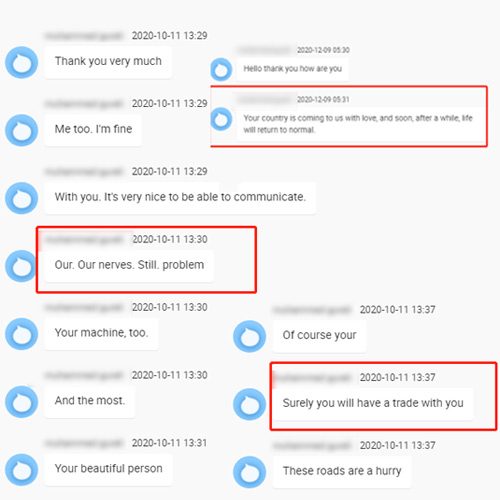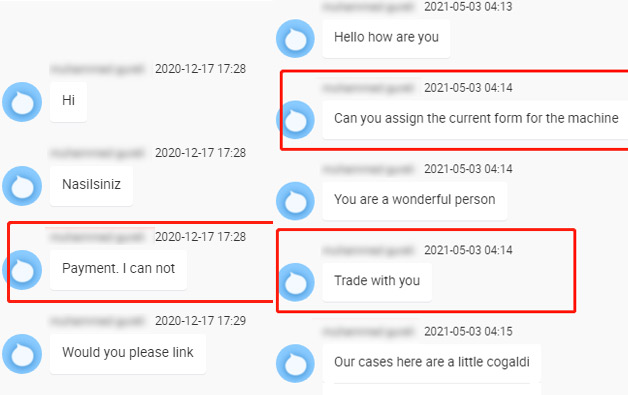 Once, the customers took the initiative to pay, but due to the depreciation of the Turkish currency, the payment was unsuccessful in the end, but I still did not give up this customer. Instead, I thought he was a real buyer. Both parties have spent a long time on this order. The customer should not give up.
Facts proved that I was right. There was no response from the customer for three to four months, but the customer insisted on following up. The customer contacted May proactively, asking for confirmation of the order, providing detailed buyer information, and asking for a discount.
During the customer payment stage, there was a problem and the online payment could not be successfully completed. Due to the epidemic, the customer had to queue up to go to the bank. Finally, the customer said that he would trust me and asked me to log in to his mailbox. He told me the password and then proceeded to make the payment. Finally, the full payment was successful. Long-term customer relationship maintenance, customers trust me.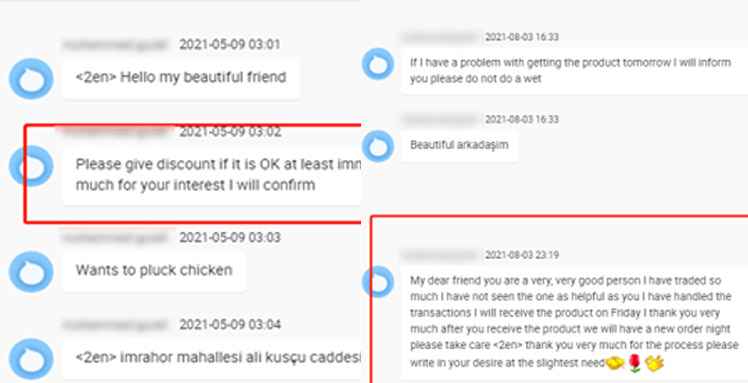 The customer encountered problems in receiving the goods at the destination port, and the name of the consignee was inconsistent. We actively helped the customer to provide supporting documents, and finally solved the customer's destination port problem smoothly, and expressed the intention to continue cooperation, and proactively gave five-star praise.
If you want to know more details, please contact us by email: info@bestjoyshine.com,Or wechat/whatsapp: 8613213203466, offical website: www.hnjoyshine.com.